Neptune Group has extensive experience bringing together Japanese and non-Japanese companies. Our team are experienced executives with successful track records in international business.
Key Members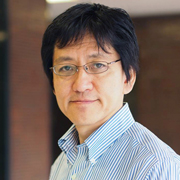 Nobby Yoshida
CEO
Mr. Nobby Yoshida, CEO of Neptune Group, is a seasoned entrepreneur who mentors and advises companies worldwide ranging from startups to large organizations such as Toyota group companies. Past achievements include the US$5 billion IPO of Trend Micro in 1998, where he worked with Mr. Yoshitaka Kitao as board member. Continuing the constructive relationship, Nobby helped him as a key member in the investment committee of Mr. Kitao's SBI Investment (Japan's largest venture capital firm) for over 10 years where he evaluated over 1,500 venture companies. Nobby was born in Japan and received tertiary education in both Japan and the United States.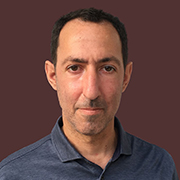 Brian Sandler
Director
Mr. Brian Sandler is a Tokyo based business consultant representing mostly Japanese companies internationally. Over the past 20 years Brian has provided a wide range of research and consulting services to companies interested to develop their international business. Brian works closely with one of Japan's largest banks providing international research and consulting services to the bank's customers. Specifically, he is expert in conducting market opportunity assessments and brokering business alliances. Brian received tertiary education in Canada and Australia.
International Advisors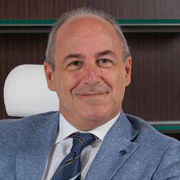 Michele Falcone
Mr. Michele Falcone has approximately 30 years of experience in the Design & Furniture market. During this period he has worked in C-level executive positions for world-class organizations such as Herman Miller, Natuzzi, Sobha, and Haworth. Michele has considerable experience in all functions of managing a business with particular strength in driving profitable growth through business development, managing acquisitions, restructuring and complete turn-around projects. In addition to his commercial pursuits, Michele is active in various associations related to both industry and government including having served as President of the European Federation of Office Furniture (FEMB) and President and Vice President of a key business unit of Assolombarda, which is the largest territorial business association in Italy. In addition, Michele served as Board Member for 10 years of the American Chamber of Commerce in Italy. Michele received his tertiary education in Italy where he graduated from the Politecnico di Milano, one of Europe's leading universities.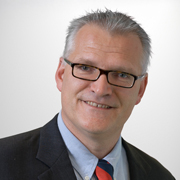 Henri Muller
Mr. Henri Muller has more than 20 years of experience in different facets of business controlling and cost optimization in both Europe and globally. Henri has a deep understanding of both operations and finance gained in a variety of industries including telecommunications, renewable energy, waste management and office products. Currently Henri is employed as regional business controller for a publicly listed waste management company. Previous employers include AEG Power Solutions, Ricoh International and Alcatel Lucent. Additionally, Henri works as a business consultant on M&A related projects and mentors start-up companies in finance. Henri received tertiary education in The Netherlands.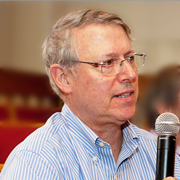 Karl Moskowitz
Dr. Karl Moskowitz is a business development specialist and management problem solver with more than 30 years of experience in Korea and Japan across a range of industries, particularly new technology markets. Representative clients range from global enterprises such as Dupont, IBM, Prudential, United Technologies, Schneider, Hyundai, Heinz, Hanhwa, Dow Corning, Coors, Thomson, Goodyear, Delphi and Banque IndoSuez to high-tech leaders such as Phoenix Technologies, Consilium, Secure Computing, ReSound, Miracom, ATI, Borland, Seoul Systems, NETg, Convergys, Unipress Software, and Evergreen Solar. Earlier in his career, Dr. Moskowitz was a member of the faculty of Harvard University, where he taught courses on modern Korean history and economic development and served as the first Executive Director of the Korea Institute. Dr Moskowitz holds an A.B. in East Asian Languages from Indiana University, an A.M. in Regional Studies – East Asia and a Ph.D in History & East Languages from Harvard University.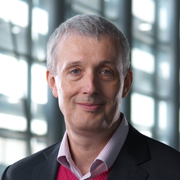 Jaroslav Rous
Mr. Jaroslav Rous is an experienced executive who has worked for over 20 years in different management positions of top global beverage companies SABMiller and Pilsner Urquell. Jaroslav has over 10 years experience with cross functional project management and in last 10 years is working as an independent strategic consultant and project manager mainly for international companies from food and FMCG sectors. He has also good orientation in marketing and business strategy. Jaroslav received tertiary education in the Czech Republic.
Japan Advisors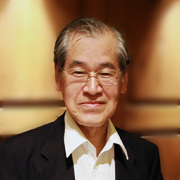 Seiji Miwa
Mr. Seiji Miwa has over 40 years of experience in the electronics industry. During this period he has developed strong relationships with the top management of leading Japanese semiconductor companies. Before joining his present company eASIC, he served as President of AmmoCore Japan. Previously, he was chairman and President of Magma Design Automation, K.K. Japan. And prior to Magma, Miwa-san served as President and then Chairman at Cadence Design Systems, K.K. Japan. Miwa-san moved his career to chip design and test when he joined the Japanese subsidiary of Teradyne as a Vice President. Earlier in his career, Miwa-san held several management positions at Topre Corp, including Board member, Executive VP of R&D, General Manager of New Business Units including Automotive. Miwa-san received a degree in Economic and Business Management from the University of Kyushu and Business Consulting certificate from the Industrial Productivity Institute.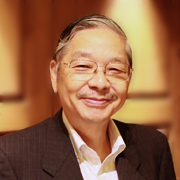 Tetsuo Masuda
Mr. Tetsuo Masuda is a Tokyo based security and risk management expert. Masuda-san has considerable experience in security and risk management gained over a period of 28 years with the Japanese Public Security Intelligence Agency, Ministry of Justice, from where he retired in 2005 as Director. Prior to employment by the government he worked for a Japanese trading company selling steel products and machinery to clients in Southeast Asia. Masuda-san's clients include large investment banks and corporations for whom he conducts mostly investment related due diligence. Additionally, he is active in a wide range of different commercial activity.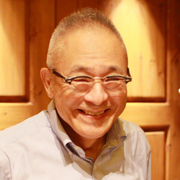 Jun Manbo
Mr. Jun Manbo has more than 35 years of experience providing a wide range of management consulting services to major Japanese companies across all vertical industries. Until 2012, Manbo-san was Senior Management Consultant with the Mizuho Research Institute think tank of the Mizuho Financial Group. The Mizuho Financial Group is centered on the Mizuho Bank which is Japan's second largest bank with assets in excess of USD 1.5 trillion. Manbo-san has an M.B.A. from the Northern Illinois University, USA.